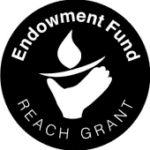 It's a new year and a new opportunity to share your ideas for Radical Engagements And Creative Happenings!
REACH Grants for 2023 are now available. REACH grants can be awarded to church members or groups for ideas related to community outreach, educational opportunities for members, or one-time purchases. This is your chance to plan or improve a program or event beyond our usual budget limitations. We have $14,200 available for grants this year, with each individual grant capped at $2,500. So what would you like to do?
The REACH grant application form is available on the church website. If you have questions or would like to discuss your project prior to completing the application, please e-mail the Endowment Committee at Endowment@UCDSM.org.