May / June 2020  Donated $2,134.
Nov / Dec 2018  Donated $2,458.
Al Exito is a nonprofit dedicated to nurturing the potential of Latinx youth. In partnership with Al Exito we have shared forums about student experiences, helped students with college application essays, and volunteered at the Annual Mary Campos Scholarship Luncheons.
March / April 2019  Donated $2,886.
Candeo offers services to young adults with special needs and/or significant disabilities.
March / April 2016  Donated $2,233.
Central Iowa Shelter & Services supports people experiencing homelessness. Nineteen UU volunteers provided 40 hours of service and collected 36 bags of clothing and toiletries for CISS clients.
Nov / Dec  2016       Donated $3,263.
Crossroads provides support services to men and women who are in prison for drug-related crimes. We held forums to learn more about this work.
Sep  /  Oct 2015  Donated $6,000.
Days for Girls provides feminine hygiene kits for girls and women. Our volunteers sewed 145 kits and compiled another 35 kits just waiting for their carry bags.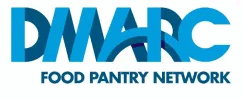 July / August 2017 Donated $2,276.
The interfaith mission of the Des Moines Area Religios Council (DMARC)  is to meet basic human needs for the greater Des Moines community. Thirty-two UU volunteers showed up to help collect produce at the Des Moines Farmers' Market for the DMARC Food Pantry and to help stock items at the Food Pantry.

Nov / Dec 2015   Donated $2,717
EMBARC is a grassroots, community-based, non-profit founded by refugees for refugees. We hosted an end-of-semester party for K-2nd grade refugees from Burma, and hosted a potluck and ice-skating gathering for middle school students of immigrant families.
January / February 2019 Donated $1,897.

January /
February 2018    Donated $2,300.

Sep / Oct  2016  Donated $2,987.

January / February 2016 Donated $2,847.
Family Promise is a network of congregations who provide housing and support to families experiencing homelessness. Every three months we host up to three families, and provide more than 75 volunteers to support the families for a week. We continued our service even during the pandemic, when all families resided at Westminster Presbyterian Church. We have also collected pillows, bedding and towels for use by the families when we are hosting.
For information about our current involvement with Family Promise, please see our Social Justice Initiatives page.
May / June 2018 Donated $2,710.
Global Greens, a program of Lutheran Services in Iowa (LSI), reconnects former refugee farmers with the land as they build their new life in the U.S.  More than 25 volunteers provided over 200 hours of help.
Sep  /  Oct 2017   Donated $2,419.
Habitat for Humanity is a nonprofit organization that helps families build and improve places to call home. Twenty-six UU's volunteered over 200 hours to an interfaith build with Habitat for Humanity.

January/ February 2020 Donated $2,203.
Home Forward Iowa helps deepen our understanding and appreciation of homelessness here in our region and across the state.
Sep / Oct  2019  Donated $3,105.
Since 2006, Iowa Interfaith Power & Light empowers people of faith and conscience to take bold and just action on climate change.
March/ April 2020 Donated $1,464.
January / February 2017 Donated $3,021.
Justice for Our Neighbors (JFON) has provided legal services to immigrants, including young people seeking DACA status. Our volunteers have provided light meals and assisted clients with filling out forms prior to meeting with immigration attorneys who provide advice and counsel.
May / June 2016 Donated $2,848.
Link Associates is a community based nonprofit organization that provides services for more than 900 individuals with intellectual disabilities and their families.
Twenty UU volunteers gave more than 35 hours of service by joining in on leisure activities such as softball, karaoke, and crafts, with the population Link Associates serves. In addition, one of our Faith Formation classes made decorations for Link Associates' Star Spangled Banner Dance.
Nov / Dec 2019  Donated $2,582.
Lutheran Services in Iowa (LSI) is one of Iowa's largest nonprofit human services agencies.


July / August 2015 Donated $2,563.
Monsoon Asians & Pacific Islanders in Solidarity serves victims / survivors of domestic violence, sexual assault and human trafficking in Asian and Pacific Islander (API) communities in Iowa. Twenty of our volunteers put in a collective 100 hours working to build a fence and help improve the house Monsoon Inc. is preparing as a shelter for their clients.
July/ August 2020
One Iowa's mission is to advance, empower, and improve the lives of LGBTQ+ Iowans statewide. They accomplish this through education, training, and advocacy.
September / October 2018 Donated $2,539.
March / April 2018 Donated $2,710.
March / April 2017 Donated $3,763.
Planned Parenthood of North Central States is committed to providing, promoting, and protecting reproductive and sexual health through high-quality care, education and advocacy. Contributions go to the annual book sale which supports Planned Parenthood's educational programs. Volunteers have helped collect books and staff the book sales, and have collected items for the health centers and education programs in Des Moines.
Nov / Dec  2017   Donated  $3,761.
Project Iowa is a nonprofit organization that this church helped found. Its mission is to connect under- and unemployed people seeking a living wage with employers seeking workers, thereby transforming lives and benefiting communities. Through this partnership, 18 people from our church supported several events with Project Iowa.
July / August 2019 Donated $2,376.
The Urban Bicycle Food Ministry (UBFM) of Des Moines meets every week to serve those in need in the Des Moines metro. In addition to our cash donations, we also collected food and personal care items. UBFM distributes those to the people who need them most, as they are also working to build relationships!
May / June 2019 Donated $2,939.
May / June 2017.
July / August 2016 Donated $2,535.
The Young Women's Resource Center (YWRC) is a nonprofit organization that supports, educates and advocates for girls and young women* ages 10-21. Our volunteers have provided meals and childcare assistance while young women were attending classes.
* The YWRC says, "We define girls and young women as any persons who have been socialized and/or identify as female. Trans and nonbinary friends are welcome."